Welcome to my page!




About Me:
Hey! Name's ktoler713, you can also call me K, or Kay, whatever floats your boat. :) As you might have guessed, I am obsessed with Australian Shepherds, and it's probably become an unhealthy obsession to say the least. I have no real dogs, only a cat, Chester, and two guinea pigs, Cinnamon & Calypso. I have quite a bit of experience in caring for guinea pigs, and my girls don't even realize how lucky they are to be mine lol. If you ever have any questions about piggies, feel free to ask.

I've never had a dog before, but I've always kind of adopted friends' and relatives' dogs and I've taught myself a lot by reading about training and caring for them a lot. I know more about dogs than many of my friends who own them, and many of their dogs listen to me better than they do their owners xD. I've been thinking about getting a second part time job in grooming or dog walking, so I can be around dogs, and get paid for it.

Right now I am trying to continue school, in University, to get my Bachelor's in Geology. Kind of a strange choice in major, but I've always been outside the box ;). Hopefully I can adopt my first pup after I graduate school in a few years, until then I will satisfy myself with Dogzer and 'borrowing'.
Also, I don't accept random friend requests.


My Codes:
I use a few different symbols and codes to tell my dogs apart.
> #Dog - A Male dog I am training to 80HS
> !Dog - A Female dog I am training to 80HS
> *Dog* - A fantastic coat dog.
> Dog - Not part of an active breeding generation, some are sterilized.

Buying:
- If I have a breeding, I will only buy LOD dogs of that breed. I will consider pretty much any dog though if you need to sell. Just ask me, either by PM or on my wall.

- Looking to buy Fantastic Coat dogs, LOD, just about any breed/coat I don't already have. Will pay over 3,000 for each dog depending on skills, breed, and other bonuses on them.



Selling:

(Updated 2-12-13!)


- I put a lot of time into my dogs, and might occassionally sell or give away some lower cap dogs as I progress. Some of my dogs will have 'Not for Sale' clearly posted on his/her page. You can assume that any dog above 100 skill, or any fantastic coat dog, is not for sale.

- Dogs I WILL Sell: I end up with a lot of puppies left over from breeding for capacity, so these puppies will eventually be for sale. Generally, I will not sell any of these pups until my highest capacity dog is at least 5 to 10 points higher. For example, a 356 cap pup won't be for sale until my highest dog is 361-366 in cap. I tend to add a '~' sign before the name of any dog I will eventually sell, so if you're going to ask for a dog, those would be the first thing to look for.



Breeding:
- No non LOD mutt breedings. I breed for the highest possible quality of dogs. I don't breed before 80 HS. I do offer breedings from males of mine for just about any breed. I will only offer a breeding to a female with similar capacity or lower, as I work hard to get my dogs' capacities so high.

Listed Below are my estimated* prices.
*Pricing may vary from breed to breed, however these prices will give you a very close estimate majority of the time, thanks.

Limited Breeds: [Also applies to the more rare breeds]
350-350.99 >> 400 dogz
351-351.99 >> 500 dogz
352-352.99 >> 650 dogz
353-353.99 >> 800 dogz
354-354.99 >> 1000 dogz

Unlimited Breeds:
350-350.99 >> 150 dogz
351-351.99 >> 200 dogz
352-352.99 >> 300 dogz
353-353.99 >> 400 dogz
354-354.99 >> 500 dogz
355 + >> Varies

German Shepherd
The Perfectionist
Doggedly dedicated
to getting the job done, you don't let silly little distractions get in the way of putting in a full day's work. And after you come home, chowing down on a little grub and taking a little catnap is all it takes to get you up and at 'em for round two, whatever that may entail. Your dogma emphasizes the importance of
hard work
, and you swim laps around your dog-paddling, time-wasting co-workers. Your cleverness leads to you often being entrusted with some pretty important tasks, which you are always more than happy to sink your canines into. You really
dig being outdoors
and love a bit of exercise, but you draw the line at the ridiculous stuff, choosing a game of beach volleyball over Pilates in the park any day.
My Breedings:
Higher Priority/Partner Breedings:

The New Generation of the Australian Shepherd Dog


My absolute favorite breed of dog ever. My most important breeding, 360+ capacity in partnership with Chopo9.

Number 1 Breeding in the game, for Aussies.
Fourth place, for all LOD breedings.



Gallant German Shepherds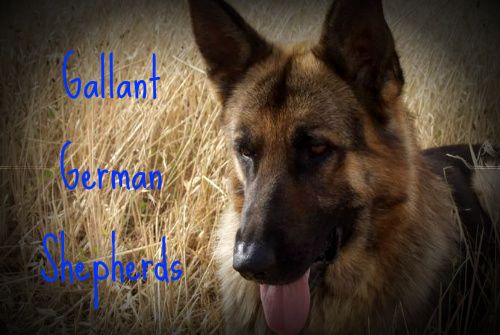 My second favorite breed, and another top priority breeding of mine. 360+ cap! Also in partnership with Chopo9, and Irishnut.
Going with a GEOLOGY theme for names, so you may see a couple 'interesting' names

Sakari Malamutes

Sakari means 'sweet' in Inuit. In partnership with Irishnut for top capacity Malamutes, 360+ cap!Number #1 Breeding in the game, for Malamutes.



Cute and one of the most intelligent dogs, Lassie anyone? 355+ cap

-- -- -- -- -- -- -- -- -- -- -- -- -- -- -- -- -- -- -- -- -- -- -- -- -- -- -- -- -- -- -- -- -- -- -- -- -- -- -- -- -- -- -- -- -- -- -- -- -- -- -- -- -- -- -- -- -- -- -- -- --


Breeding Partners:


•Irishnut

Collies | Alaskan Malamutes | Huskies | German Shepherds


•Chopo9

Australian Shepherds | German Shepherds

Thanks For Visiting!
Buh Byes!! :D