Notes:
1#. Do Not ask me to join any human RP's or something like that, I rather be in Animal RP's, but do not expect me to joing every single Animal RP you ask/invite me to.
2#. I am not the best speller in the world, so don't expect me to write everything correctly.
3#. If You are on my friends list I will delete you off it if you have not been on for atleast 10 Days. Unless I know you well.
4#. Please Do Not Ask Me If I will breed with a male dog that is not the same Breed or Non Lod with one of my females UNLESS You WILL buy the puppy(s).
5#. Please Do NOT Send Me Play Invites To Play With A Dog That Is NOT Yours! If That Person Want Me To Play With Their Dog They'll Ask Me!
THANK YOU!

About Me:
I am a girl, My real name is not Riley I will not say my name unless I really trust you, I am 10 and my birthday is on January 22, I have a twin sister, she also plays on here as Roxymurray, I love drawing, especially dogs, and I love to play basketball when I am at church, and I am able to steal the ball often. I love dogs, ducks, bunnies, horses, chickens, turkeys, goats, pandas, and horses! I love being with my three friends and I love going to church. I am a total tomboy and I love to climb trees ( I haven't been able to climb for awhile though:( ) and use my hands to dig and I don't really like long nails or make-up at all and don't mind picking up whole or chopped worms! I love to play 4 squares, and cops and robbers and I love to swim in pools! I am definitely not a girly girl!I am a Christian, My favorite movie is Soul Surfer, my favorite instruments are the guitar and the violin and my favorite song is When She Cries by Britt Nicole.
What's My Favorite Color? Red.
What is my name? I won't say unless I know and trust you alot but, it starts with a B.
What is my favorite drinks? Water, Chocolate Milk, Dr. Pepper, Pepsi that is from a can, and Rootbeer.
What is my favorite foods? PB&J, Pancakes, FRIED CHICKEN.
What is my favorite junk food? Ice Cream, Reeses, 3 Muskiteers,
What foods/junk food do I not like? Cake, vegetables, cupcakes( although I did like one type of cupcake), and that is all I can think of right now.
Who is my Favorite Moderator on here? THE AMAZING.... SNEASEL!!! I Do Like Snapesgirl too! And Irishnut!
How Many people do I have in my family? 6 Me my sister my two brothers and my mom and my dad.
How young am I? I wont say unless I know and trust you really well, but I will say I am between 8 and 15, but please no guessing my age on my wall, I will delete it if you do.

I LOVE to play Basketball! Especially with these two boys Greg and Kip.
Greg is fun to be around and me and him are VERY competitive towards each-other! I love trying to steal the ball from him! I think he'd be way better at Basketball if he wasn't premature by 2 or 3 months since that made him a little shorter, he has brown short hair his skin color looks sorta like he got a tan and he has brown eyes I think I am not to sure because if I looked straight at his eyes to see what color they were and he saw me he'd probably get the wrong idea!
Kip is funny and can be weird! The first day I saw him he was creepy looking because he has such dark black hair and his eyes wre bloodshot so it looked odd, but I got over how he looked and his eyes aren't bloodshot anymore of course! He is kinda good at basketball and he isn't as competitive as Greg but he is still fun to play Basketball with and great to be around and at church he is normally always asking questions about stuff in the Bible!
Greg and Kip are like my most favorite boys that have ever been to our church and I hope that they keep coming!( they started coming because of the Wacky Wednesday thing the church is doing for 9 weeks and the nine weeks are up but we are still doing one more week of it so he better stay along with Kip!) And I have never said that about any boy that has ever been to our church! And No, before any of you guys get the idea, I DO NOT have crushes on either of them!XD
My Bff Allora is funny but can be annoying at times! Almost every boy that looks at her or says Hello to her she tells us that they like her, and in my mind I am just like Heck no girl they don't like you! One Wednesday Greg brought two different friends since Kip was on vacation and one boy named Alan was like running by her and he said " Hellooo!" and of course Allora came to us and one other girl and told us what had happened and at first I was like really! And then I in my mind I am like oh she always says that! Allora has been our friend since she was maybe 5 or 6 and we were like 6 or 7, Allora is our best friend even if she tends to get an attitude or get offended or angry at us, I'd never trade her for a perfect friendXD! We have had some funny and awckward moments with her and some I feel free talking about and others I would rather not talk about unless your Crazyo2 'cause I don't think Crazyo2 would find things as weird maybe!
Rules: 1#. Do Not Lie to me Because Sometimes I can sense your lying and I will not be talking to you much anymore.
2: Do Not Ask Me To Buy a Dog That is Over 3,000 Dogz.( unless it has good capacity and/or good bonuses)
3: Do NOT Spam My Wall.
4: If you see one of my dogs you like you may ask but dont be mad if I say no.
5: Please 'DO NOT' Send me 'WINKS', it uses up space in my inbox.
6: Do Not send me multiple Invitaions to play with your dogs One or None is Enough ( Unless you send two accidently)
7: If I have a dog in the market please don't ask me to take it down and sell it to you! You can buy it in the market, if you want the price lower you can wait til it comes off the market unless it sells, ( and don't ask me to go below 500 'cause I cant)
8: Speak English Please! Don't make Fabulous and Totally try to sound cute, it's a word for pete sakes! Words aren't cute and their not meant to be!
9: Do Not Say OMg or Oh My god ( and don't say something like I didn't capitalize it or stuff like that! OMg Caps or no Caps, it is all still the same! ) When you are talking to me, Omigosh is fine though.
Hi I am Rileysmiley2! I also play on Dogzer.net as Rileypenney. I wanted the same name on both accounts but the name was tooken so I chose the name Rileysmiley2 and it worked out cause we call 1 of are dogs Rileysmiley and we have 2 Dogs.
I love to draw and be with my friends named Allora and Aeifa ( pronounced Eefa). Aeifa is from Ireland. I also love to be outside playing with all of our animals or playing on Dogzer.us and .net. My Favorite songs are We Believe, By Newsboys! Gold, By Britt Nicole, Boomin' and Eye on It, By TobyMac, When She Cries, By Britt Nicole, Ready or Not, also By Britt Nicole, Light Up The Sky, By The Afters, Might Just Save Your Life, Give Me Your Eyes, I'm Not Who I Was, Light In Me, all By Brandon Heath, 10,000 Reasons, By Matthew West, Write Your Story, Free To Be Me, Beautiful Beautiful, all By Francesca Battistelli, Beautiful Day, By Jamie Grace, Awake and Alive, Monster, Strike Back, Rebirthing, Comatose, all by Skillet, Dear X You Don't Own Me, by Disciple, Can You Feel The Love Tonight by Elton John, I'm Still Here from Treasure Planet, Can't Keep A Good Man Down by Newsong, Burn by Ellie Goulding,
My favourite dog breeds are Shetland Sheepdog, Rough Collie, Border Collie, Pembroke Welsh Corgi, Siberian Husky, Rough Collie.
My Favorite Colors Are 1#. Red 2#. Blue. 3#. Green. 4#. Black. 5#.Neon colors. My favorite singers are Brandon Heath, Jamie Grace, Tobymac, Mandisa and Britt Nicole and Francesca Battistelli and Matthew West. My favorite bands are The Afters, Skillet, Finding Favour and Building 429 and Kutless and Newsboys. I would love to maybe be a Vet or volunteer at animal sanctuarys or volunteer at animal shelters.
Goals:
#1. Get Up To 200 Hourglasses. Did It!

#2. Get Up To 20,000 Dogz. YAY! I made it! 7/20/14
#3. Have 100 Presence Days. I am getting really close!
#4. Get One Of My Dogs HS Up To 80%. ( Getting Close ).
#5. Breed My Whippet. Did it, with Geobunny15!

#6. Get 500 Hourglasses. I did it! 7/20/14
Personal Achievements: Win A Championship! Go Marie! 7/22/14!
Own a Premz Dog! Her Name Is: Yesterdays News!
Have Three Premz Without Buying Any Of The Premz!
Have 800 Hourglasses all at once
Getting a Fantastic Coat Bonus for my dog without paying Premz, Dogz or Money!
People I Like On Here

CRAZYO2! SHE IS THE BEST PERSON I HAVE MET ON HERE AND SHE IS FUNNY AND CRAZY AND I CAN TRUST HER WITH ALOT OF MY SECRETS!
Katieknowsbest You Are Great To Talk To And Helped Me Get Started On Breeding Beagles!
TobiMilo Your So Fun To Talk To!
Sneasel For Helping Me Learn ALOT Of Stuff On Here!
Chase66 Whenever I come on here she is normally on too and is fun to talk to!
Gifts from Chase66
Gifts form CrazyO2!
( they both say the same thing because she made this one and my laptop wouldnt let me see it, so today I tried to do it with my computer and it worked so I put'em both up!)

--------------------------------------------------------------------------------------------------------------------------------------------------------------------------------------------------------------------------------------------------------------------------------------------------------------------
What Has Happened Recently.
About 9 days ago our chicken hatched a turkey egg ,that we had slipped under her, and she saw the little chick under her and tried pecking it! She had decided she didn't want it!:( We tried to get our duck that is also sitting on eggs to accept the little chick and let me tell you she flung that poor chick out of her nest! We thought about trying the chick with our other turkey who is sitting on eggs but decided not to just because if the turkey pecked the chick it'd be "lights out" for the chick. We decided to bring it inside in a little box under a light. And so far the chick is doing great! It has been 9 days since we've had it!
UPDATE on little Toodles 2 ( That's its name since we had another chick named that but it died). Me and my sister think that little Toodles2 is a little boy! We were playing with Toodles2 last night and it lowered its wings to where the wings almost touched the floor and it started 'dancing' around my hand and he did what seemed like he was Humping my hand! He is three weeks old today! ( 7/3/2014)
Update On Toodles 2. 7/12/2014. 2 days Ago Toodles 2 turned 1 month old! Toodles 2 Still Dances With Our Hand, But He Has Been Moved Outside In a Little Pen!
UPDATE ON TOODLES2, He is still doing great! And is now able to be loose in our farm, but He and Drumstick aren't very fond of each other! Toodles2 is very friendly and doesn't mind just sitting on your shoulder while he cleans himself! He is very friendly and is now, I think, 1 month and 2 or three weeks old! I f you have any more questions feel free to PM me or post on my wall!
Update on Toodles2: Toodles is doing great and now has most of his feather and is beginning to lose fuzz on her neck and his bump on his head, called a Snood, is growing longer. He now roams free in our fenced in farm area and he is a great flyer, and him and Finnigan are with each-other alot!

--------------------------------------------------------------------------------------------------------------------------
Yesterday Me and my sister went outside at 11:30ish AM and our duck that is sitten on eggs came out to take a quick swim so we started looking at the eggs to see if anything was hatching and all the sudden we hear a loud pop noise and we were screaming and running! One of the eggs had exploded and the rotten yolk got on us! It smelled horrible! We have had many rotten eggs explode but never on us!
----------------------------------------------------------
2 Days ago me and my sister went outside at 5:00AM to watch one of our ducks pop an egg out and we were out for about 10 minutes and all the sudden we hear an odd noise and I shined the flashlight on an area of the duck cage and their was an ugly rat trying to climb down the ducks's kennel. We stayed their freaking out for a few more minutes and as we were waiting we looked on the roof of the kennel and the rat was peeking down at us and I went flying towards the house trying not to scream and my sister was running too! We couldn't believe that their was a rat out there! I thought I would have Nightmares! I ended up having a happy dream that we had 2 brown chicks 1 pink chick and 3 black chicks! Lol :)
News: Our Turkey Just Hatched Out 3 Turkey Chicks In The Past 3 Days! One Is Dark Brown with a little white on its face, one is a little lighter shade of brown and has a nice big head! The other one is mostly white with black streaks down its head and back, but that one appears to be hopping/limping like its foot hurts:( But other than that it seems to be fine, it eats and pecks at stuff on the ground! Hopefully these ones live unlike the other 2 chicks she hatched.
UPDATE ON THE THREE CHICKS: On Thursday The 17th I think, The mostly white chick went missing, we don't know where it went but we know that the three chicks had been escaping our fencing and wandering very far so it may have escape and got lost or been attacked by an animal, the little white chick had stopped limping/hopping a few days before though! The other two chicks are still with us but they are now locked in one of our chicken coops runs. If you have any questions please feel free to PM me or post on my wall!
The Three Chicks Update: The 2 chicks are doing great! They have gotten a little bigger and they are now growing feathers on their wings! And they can fly over a yard high and their mother and them fly up into their little hutch at night, they are still in a chicken pen though.

Riley: Riley our dog, sadly attacked a baby bunny last Wednesday, my sister heard an odd squealing noise in the back of our property and found Riley with a baby bunny in her mouth. I went out there and saw a dead little bunny in her mouth and I had to slap Riley atleast 5 or more times and pull on her scruff to make her release the rabbit. The mother bunny had been their too, watching her baby get killed and she hopped off!
-----------------------------------------------------------------------------------------------------------------------------------------------
Random Pictures.
I found this on a group, and the picture said Reblog ( which I guess means Re-post ).

Pictures That I Have Drawn On The Computer ( they don't look good because it is hard for me to draw them on the computer ).
Labrador
Bunny
------------------------------------------------------------------------------------------------------------------
Random Stuff
The girl you just called fat...she's overdosing on diet pills.
The girl you just called skinny...she eats so much she feels sick afterward.
The girl you just called ugly... she spends hours putting makeup on hoping people will like her.
The boy you just tripped... he is abused enough at home.
See that man with the ugly scars... he fought for his country.
That guy you just made fun of for crying... his mother is dying.
Put this as your status if your against bullying. I bet 95% of you wont re-post this, but people who care will.
HELP STAND UP AGAINST BULLYING.
Please, anyone who sees this please re-post this on your page!
Credit to Chase66, since I found and took of her page since it said 95% wont Re-post, I don't want to be part of that 95%!
If Justin Bieber jumped off a skyscraper then 99% of the people below him would scream and sob while the 1% person would sit down with shades, popcorn and a seat and yell"DO A BACK FLIP!" If you are part of that 1% (like myself)copy this and put it on your page
If you saw a boy hitting a dog with a bat 90%of you would walk away, 8% would laugh and the other 2% would take the bat and hit the boy and walk away with the dog. RE-POST THIS IF YOU ARE THAT


A cheerful heart is good medicine, but a crushed spirit dries up the bones. Proverbs 17:22
So true! I am tired of people
underestimating me because I am a girl
Well, I am here to show people what girls are really made of!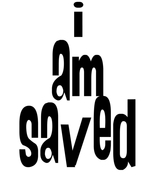 If someone was making fun of Jesus Christ, 90% would walk away and act like nothing ever happened, 8% would know that was wrong to say, but do nothing about it, and the other 2% would walk right up to the person and yell "JESUS CHRIST DIED FOR YOUR SINS!" Repost if you are that 2%
When Jesus was hanging on the cross He was thinking of you.

Whether you believe or not, God is always with you!

Did you know that 98% of teenagers will not stand up for God,

and 93% of the people that read this won't put it on their page.

So if you are part of the 7% who will stand up for Him,

please put this on your page!

God loves you so much!


He will never leave you or forsake you!



Aint That The Truth!
This Puppy looks like my dog would look like as a puppy!
LOL
LOL I Did all of these!
Me when someone makes a stupid decision on T.V.
How I look when someone takes the last bowl of Ice Cream I was planning to eat
------------------------------------------------------------------------------------------------------------------
Optical Illusions
With this Illusion you stare at the
at the dots for 20 sec. then blink a lot
and you will still see the face
-----------------------------------------------------------------------------------------------------------------------------------------------------------------------------------------------------------------------------------
BFF's!
Friends: Never ask for food
Best Friends: Are the reasons you have no food
Friends: Call your parents Mr/Mrs
Best Friends: Call your parents MOM/DAD
Friends: Never see you cry
Best Friends: Have a wet shoulder for your tears
Friends: Borrow your stuff for a few days then give it back
Best Friends: Keep your stuff so long they forget its yours
Friends: Know a few things about you
Best Friends: Could write a book about you with direct qoutes from you
Friends: Will leave you behind if that is what the crowd is doing
Best Friends: Will stay behind to help you rise again
Friends: Would knock on your door
Best Friends: Walk right in and say "I'M HOME!"
Friends: Will talk meanly to the person who talks meanly about you
Best Friends: Will knock them out.
Friends: Would read this
Best Friends: Will steal this, and put it on their page.
---------------------------------------------------------------------------------------------------------------------------------------------------------------
These are so me!
THIS IS SO TRUE AND HILARIOUS!