You live on Earth, with (usually) a pretty normal family. You live in a small, quiet town, almost in the middle of nowhere. You're life is fairly normal. You went on a school trip but you can't remember where or when. Since you've been you haven't felt the same. There's just something not right about you. Wait? You're a shifter? How did this happen? We knew of a government lab conducting experiments on natural metamorphosis but we never imagined they would do this! So, what will you do? Find others like you, or brave this out on your own. Either way, I don't think you were meant to leave that lab...
*Every transformation is unique, so this gives you the opportunity to have your very own shifter, different from everyone else's.
*You can have up to 3 characters (at the moment)
*All Dogzer rules apply
*If you happen to choose a transformation that is the same as someone else's, you will be asked to choose another.
*Some characters will be open - feel free to ask for one to play.
*Humans do not know of shifters and never should know... Unless under the most extreme circumstances.
Discoveries~
Here are incidents and discoveries that have appeared in roleplays -
*souleater1212 & Horselover108* = A government van was seen outside the school, along with a variety of scientists. There purpose there is still unknown. (Oliver, Isaac, Cassidy)
*ViolaTheMagiCat & Horselover108* = A local government lab was closed down after an unsuccessful 'project', but it doesn't specify what it was. This was seen as a newspaper headline in the corner shop. (Willow, Mhari)
~They found out that the government are searching for escaped subjects from the project, that are 'dangerous to civilians'. Do they mean the Shifters?
*ViolaTheMagiCat & huskylover902* = In the forest, there is a strange building, with a collection of scientists in and around it, and they seem to know a creepy photographer that was capturing images of shifters. The only thing is - do they know about the shifters? (Willow, Lilac)
*piyisgood135 & puppylover1244* = A creepy scientist was seen in a room in the school with a disturbing amount of medical instruments at hand, and on the other side of the room there appears to be people unconscious on the benches... But what is he doing, and who are those people? (Logan, Troye)
Shiftname: (What you are called by other shifters)
Shifter Clique: (Shifter Cliques listed below)
(Send their pictures via PM)
Knowledge: (Do they know/not know about shifters? Yes/No)
(Send their pictures via PM)
Shifter Cliques are groups of shifters who have formed together out of friendship, popularity, or need. They are made of the most popular, general and isolated shifters in the school, and are quite different...
Cliques:
Popular Shifters- This is a group made of the most popular shifters. They will let you join only if they deem you powerful or useful. But be wary, as in the long run they may not always have your back...
General Shifters- This is a group made of the fairly well known shifters in the school. They formed together out of friendship and are very loyal towards one another. They will only let people they trust join their clique.
Isolated Shifters- This is a group made of the lonely, isolated shifters in the school. They came together and formed their clique because they preferred this than to braving the world alone. They are mainly made of shifters with pretty mundane powers, and will let anyone join.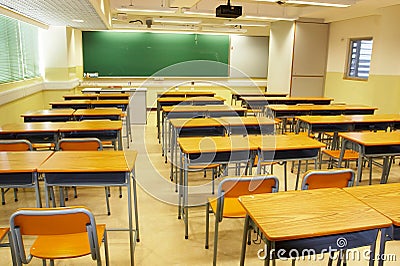 Personality: Egotistical, arrogant, big headed, inappropriate
Other: He is the leader of the Populars
Name: Oliver Thyne
Shiftname: Beast
Age: 17
Gender: Male
Transformation: Shifts into a lion/tiger mix
Shifter Clique: Populars
Personality: Dominant, arrogant, smart, respectful
Crush: None
Bf/Gf: None
Bio: Oliver was born in Australia and moved when he was 5 with his twin brother
Other: He's not the popular type but took up the opportunity when he was asked to join.
Played by: souleater1212
Name: Cassidy 'Cass' Wilkins
Transformation: She can shift into a shadow and can mimic other shadows
Personality: Independent, kind, intelligent, keeps to herself, passive.
Bio: She was brought up by her foster parents and has never met her real parents.
Other: She never really cared much for the Populars, but was asked to join by Lucas.
Transformation: Mountain Lion
Personality: Sweet, Kind of flirty, Fun, Stubborn, Headstrong, Feisty, Confident, Independent
Bio: She grew up in an orphanage after both her parents died in a car accident only weeks after she was born. She was always picked on by other girls because so many guys flirted with her as she grew up. She had a bad upbringing since she wasn't taken care of well and did some bad things. Just before the trip she cleaned up her act but after she got back, she was kicked out of the orphanage when one of the woman saw her shift without meaning to. She was without a home for not long before Lucas offered her a room in his mansion if she joined the populars because she was good looking. She joined only because she needed a home.
Other: She usually hangs out with generals.
Transformation: Ethiopian Wolf
Personality: Vatali is a pretty average guy or shifter. He does not appear to care about is popularity and just does pretty normal things. He is the best friend of Paige and will always be by her side since she is a isolated member. Vatali spends most of his day in his shift form which is a rare Ethiopian wolf that is known to be hunted down by the humans. Vatali hates when others call him by his last name and thinks it's a bit too formal to be called that. He can be very mean and arrogant if you decide to pick on him.
Bf/Gf: Doesn't actually want one.
Bio; *work in progress* Other: Hangs out near places with trees or with some sort of plant.
Name: Willow Alexandria Huntere
Shiftname: Autumn
Age: 17 Years
Gender: Female
Transformation: Fox
Shifter Clique: General Shifters
Personality: Sympathetic, Adventurous, Absent-Minded, Moody
Crush: None Yet
Bf/Gf: Nope!
Bio: Both of Willow's parents were killed when she was around 12, and she's lived alone since.
Other: She has been playing cello since she was little.
Played By: ViolaTheMagiCat
Transformation: Shifts into a Kangaroo
Personality: Brave, determined, energetic, loyal
Other: He's insecure of his accent
Transformation: Shifts into a hummingbird
Personality: Smart, goofy, caring, trustworthy
Bio: Grew up in Watterstone and has always been close to nature

Name: Lilac Bell
Transformation: Shift's into a African wild dog
Personality: Friendly, laid back, intelligent
Bio: Grew up in town and has always spent most of the day in the woodland
Other: She plays the viola
Shiftname: Ti, or Ty Ty (first letters of Tiger)
Personality: Kind, Socially awkward, Curious, Adventurous, Daring
Bio: She was a foster child, although when she reached 13 years old, her adopted parent sent her to this school, thinking it'd be the best school for her.
Other: She cannot remember her old family.
Played By: puppylover1244
Transformation: Black cougar
Personality: Humorous, Protective, Friendly, Can be a bit hyper sometimes.
Bio: He lost his memory of his past when he was scientifically used for experiments. He can only remember flashbacks of his past, but everything is very unclear.
Other: He is good friends with Ellie.
Played By: puppylover1244
Personality: Clever, humorous, sneaky, flirty, curious
Bio: His mother was an astronaut and he was born while she was on a trip to Mars. His mother was afraid of the consequences from it, so he was raised by a group of scientists who worked with her instead. He has never met his mother and doesn't plan to.
Other: He's a circus performer and very flexible because of it
Transformation: Black cat
Personality: Dark, Quite Shy, Very rebellious, Secretive when she wants, Humorous and sarcastic.
Crush: Wouldn't tell even if she did..
Bio: She was born in Australia, but had to move to England at a young age. Her mother died ,and that's where the family wanted the mother to be buried. Lydia hated her father, and one day she escaped from the house. Her grandparents found her, and since she wouldn't go back to her fathers care she was forced to go to this school.
Other: She doesn't talk much.
Played By: puppylover1244
Transformation: Arctic Wolf
Personality: quiet, mysterious, a bit stalkerish
Bio: He was born in England. His parents abandoned him and he found out how to live by himself. Some people found him and put him up for adoption. He got adopted by a nice family, but he barely speaks to them. He doesn't really trust them.
Other: not very close to anyone and likes hanging around animals