*Wolf/Human Rp* Based of the books Shiver, Linger, and Forever by Maggie Stiefvater
Current Season: Mid-Summer (Pretty much everyone is human and in the pack hose -or out alone- and many have summer jobs or stuff like that)
If you're werewolf - We're all different. Some are changed at such a young age that they don't even remember while others were just changed recently. Some are more sensitive to temperature than others. Some fight it while others welcome it... To become one you must be bitten by another while they're wolf. Most it's just accidents but some do welcome the bite. We are unknown to most humans and the secret is to stay within our own kind, few to no humans can know. Who knows what they'll do to us? We roam the woods in our wolf bodies by Winter, and by Summer we stroll around in our human bodies.
If you're human - Most are oblivious to the fact that the wolves roaming the woods of Mercury Falls are werewolves. And that their presence lessens in the summer. Some fear wolves, some don't care, and some are very interested.
Extra(This is some extra info about the werewolves. Any questions and the answers will be put here):
~No one is born this way, or at least not yet. Everyone is turned so you can't put 'Born this way' or anything like that
~Every werewolves' eyes stay the same in both forms. This means that even if you have hazel eyes as a human(a non wolf eye color), you still have hazel eyes in wolf form
~Every werewolf has a deadline. This meaning that they are only werewolf for a certain amount of time before they become wolf for the rest of their lives. No one knows how long this will be for anyone, its different for everyone. You could be werewolf(shifting every year) for 3 years or 90 years.
~People do age normally despite their wolf sides
~After you become a wolf permanently, you can live from 10 to 20 years and then usually die if old age
~Even as people, your senses are more sharp and keen than normal humans
~As you get older it takes more heat to shift back to human and less cold for you to shift back to wolf
~Newly bitten shift uncontrollably for the first little bit then start to become more normal and routinely with their shifts
~They are pretty much everywhere in the United States for all they know but this rp is mainly based on the ones just here in this town
~Its possible to stay human through the winter but very hard and you must almost never be in the cold
~Most mates, while wolf, are mostly for rank and they don't 'love each other'
~Fights can and will happen for ranks (Up to the players who wins)
~While Wolff, they think like wolves NOT humans
~Some males will force mate higher ranking females and if they don't fight, that pretty much means that they become that females mate
~To wolves, age usually doesn't matter
~Werewolves(in either form) heal incredibly fast
~This rp takes place in Minnesota in a made up town called Mercury Falls. Its a small country town about an hour away from a big city. Its surrounded by woods and there are even woods in it. There's a normal school and grocery store and all, but anything fancy is down in the city.
~All the werewolves live in a big three story house made up of many rooms, offices, and bathrooms. There's only one kitchen and a large dining room just down the hall from the door and a giant living room after that. The house is far back in the woods where almost no one lives.
Rules:
-Normal Dogzer rules apply
-Don't ask to be manager
-Must have a bio, can't say 'won't tell' or something like that
Ranks:
~Star means you must he given permission for the rank
~Caution sign means only for founder/manager
~Thumbsndown mean already taken
Alpha Male: (Leader, mate to Alpha Female)

Alpha Female: (Leader, mate to Alpha Male)


Adviser: (Knows most about werewolves, where all the newly turned go to, and advises the pack and alphas)
Beta Male: (Second in Command, mat to Beta Female)

Beta Female: (Second in Command, mate Beta Male)
Delta Male: (Mate to Delta Female, Next in line for Alpha Male)
Delta Female: (Mate to Delta Male and the next in line for Alpha Female)

Lead Warriors: (The three warriors who lead fights)
Warriors: (Fights who protect the pack while in wolf form)
Lead Hunters: (The two main hunters)
Hunters: (Hunt for pack, but anyone can hunt really, this is more for disabled or weak and shy wolves)
Elders: (Anyone 60 and older - Most don't make it this long)
Pups: (Anyone 10 years and younger)
Omegas: (Lowest ranking, usually newer members, those who have lost their rank In a fight, and those who have done something bad)
Forum:
Human
Name:
Nickname:
Age:
Gender:
Crush:
Bf/Gf:
Spouse:
Children:
Per:
Bio:
Other:
Played by:
Werewolf
Name:
Nickname:
Age: (In human years)
Gender:
Eye color:(Same for both forms)
Crush:
Bf/Gf: (While in human)
Mate: (While wolf, sometimes only for rank, can have a different Spouse/ Bf or Gf)
Spouse:
Offspring:
Personality:
Rank: (Theses mostly only apply while in wolf form, but somewhat in human form as well)
Bio: (Everything from before they were bit to after to now)
Rank:
Other:
Played by:
Werewolves:
Name: Shelby
Nickname: Shell
Age: 19 years
Gender: Female
Eye Color: Brilliant Blue
Crush: None
Bf/Gf: None
Mate: None yet
Spouse: None
Offspring: None
Per: Tough, Aggressive, Stubborn, Rough, Protective, Seems Cold at first, Sweet and Loving to a few, Loyal, Fierce, A fighter, A bit flirty, Brave, Bold, Fast, Intelligent, Strong, Willed, Dominant
Rank: Alpha Female
Bio: She was born a human. Abused from her time of birth. She was beat, harassed, and starved. She tried to run away one day and while she was running through the woods was attacked by a wolf at least twice her size. He didn't hurt her that much but left a nasty bite. When she was found she was brought back but not long after started shifting uncontrollably. Her family, thinking she was possessed tried to kill her but when that didn't work they locked her in a metal dog cage and padlocked it shut then put her into the back of their truck. They drove hours away then dumped the cage and drove away leaving her locked and in the cold. Then just a few days later a grown male came -bundled in warm clothes- and a got her out taking her to the large house. She was taught about werewolves and her shifting and they were very close. She was loved by him and the rest of the pack and when he died she took over. (When she was bit she was only seven)
Other: She can seem cold and cruel at first and is a strict leader but really a loving girl. Hides her fear well. Surprised that no male has tried for Alpha Male yet
Played by: piyisgood135
Name: Sage
Nickname: None
Age: 30 years
Gender: Female
Eye Color: Blue green to green. (changes slightly from season to season)
Crush: None
Bf: None
Mate: None
Spouse: None
Offspring: None
Per: Wise, Very intelligent, Loyal, Trustworthy, Strong willed, Firm when needed, Modest, Understanding, Tough, Respectful though few are above her.
Rank: Advisor
Bio:
Other: She has a striking appearance that sometimes makes her stick out more than she wants to./ Though she doesn't tell anyone, she fears that her deadline may be fast approaching and she won't be able to do her work as she wishes to.
Played by: firestar820
Name: Luneta
Nickname: Luna, Neta, I prefer Luna.
Age: 17 years
Gender: female
Eye color: purple/violet.
Crush: None
Bf/Gf: None, not interested.
Mate: My favorite saying, try and you die. . . (she is dead serious)
Spouse: None
Offspring: None
Personality: Smart, wary, loyal, strong, once she was super fun and laughed and smiled lot.
Rank: Beta female
Bio: When I was young I was very close to my dad. My mom died giving birth to me so I never knew her. My dad eventually remarried but my step-mom was pretty rotten. My dad died unexpectedly of a heart attack and after that my step mother's nice act was over. she used to hit me and try to scare me into doing things for her. One day I went out into the woods and cried, a lot. When I stopped I looked up and saw a wolf watching me, he was large, but young looking. I blinked then he was gone. A few days later I came back to the woods hoping to see the wolf again, he had scared me but at the same time fascinated me. I was climbing down a steep hill when I tripped and fell, I landed by an oak tree and got stuck in the roots. For a while I sat there, not sure what to do. I knew my step mom wouldn't be sending anyone to find me. Then I heard a strange growling sound, it was a wolf, the same one from before I think. At first I thought he might attack me but he started to help me, tearing away some of the roots that had me trapped. But, at one point he reached down and bit at one near my neck. I felt a sting and knew he had bitten me, whether on purpose or not I was surprised, but not in a lot of pain. He freed me then left. When I came home my step mother was horrid, she yelled at me and tried to hit me. I ran upstairs and locked myself in my room. I had forgotten about the bite on my neck. Suddenly I started shifting, first only a bit then more violently. I had no idea what to do. I was scared so I climbed out the window. I ran into the forest where eventually someone found me and brought me to the house. Everyone was kind to me and they helped me figure out the whole shifting thing. I didn't see the wolf I had met in the forest, though I think I would know him if I saw him again. After that I promised myself I would never let myself be pushed around like that again. I also stopped trusting people as easily as I once had.
Rank: beta female.
Other: She is very loyal to Shelby and her pack. Wants nothing to do with males and discourages their attentions.
Played by: Dogbreeder
Name: Roren
Nickname: Roy
Age: 20
Gender: Male
Eye color: Green
Crush: None
Bf/Gf: None
Mate: None
Spouse: None
Offspring: None
Personality: Brave, Protective of his sister, Friendly towards females
Rank: Lead Hunter
Bio: Before Roy was bit he always got into trouble with teenagers when he was seven and under. He got beat up and was almost caught helping the teenagers rob places. When he was Seven and his sister was five, The teenagers left his sister in the forest were she was attacked by a werewolf. He came to save her but was bit in the process
Other: None
Played by: LadyAlaska
Name: Audrey
Nickname: Dede
Age: 18
Gender: Female
Eye color: Blue
Crush: None
Bf/Gf: None
Mate: None
Spouse: None
Offspring: None
Personality: Silent, shy, quiet, submissive, timid
Rank: Omega
Bio: When Dede was five she was attacked by a werewolf. The wolf showed no mercy on her and almost killed her. She was saved by her brother, Roy just barely but they were both bitten. She lost her ablitity to speak due to the attack.
Rank: Omega
Other: She is a mute
Played by: LadyAlaska
Name: Amanda Price
Nickname: Mandy
Gender: Female
Age: 17 years
Eye color: Hazelish green
Crush: none
Bf: none
Mate: None
Spouse: none
Offspring: none
Personality: Shy, quiet, mysterious, loyal, passive, protective of the ones she loves, would die for another, once you know her she's the most caring and loving girl
Rank: Lead warrior
Bio: Ever since she was born she had been abused. She never learned what love was and grew up afraid of other people and hating herself. Ever since she was 10 she has selfharmed. She is incredibly tough and doesn't cry in front of people. She has so many scars. It takes her a long time to trust anyone.
Other: Still self-harms and gets depressed easily.
Played by: CrazyO2
Name: Kyra
Age: 20
Gender: Female
Eye Color: Teal
Crush: None
Bf: No
Mate: Definitely not
Spouse: None
Offspring: None
Per: Kind, Deadly, Strong, Smartest in the pack, Problem-solver, Bold, Leaderlike, Brave, Beuatiful
Rank: Lead Warrior
Bio: When she was little she lived in the woods with her parents. They abused her terribly and she has scars to prove it. When she started shifting they left her (She was only 6) and continued with her life. She taught herself everything she knows and found the house when she was 10. She taught the wolves there everything they didn't know already.
Other: Follows Shelby immensely
Played By: Dogbreeder
Name: Guryon
Age: 18
Gender: Male
Eye Color: Pale greenish-brown
Crush: Audrey, by far.
Gf: Wants Audrey
Spouse: None
Offspring: None
Per: Playful, Fun, Spirited, Kind, Spunky, A bit reckless, Knows when to be calm, Loyal, Respectful.
Rank: Warrior
Bio:
Other: None
Played by: firestar820
Name: Oan (O-in)
Nickname: Outcast
Age: 17
Gender: Male
Eye Color: A vibrant blue, but he wouldn't know because he's blind
Crush: Luneta, even though he knows it's not possible
Gf: He knows everyone hates him
Mate: None
Offspring: None
Per: Kind, Shy, Secretive, Amazingly intelligent
Rank: Loner
Bio: Never knew who his parents were, just knew they left him because he was blind. A blind wolf in human or wolf form was useless. He couldn't hunt, couldn't track, and couldn't fight. Now he just tries to stay out of wolves way. His sense of smell is better than any werewolf. His shifting was calmer than others, but by a enemy wolf tormenting him Other: He knows who Luneta is because they've talked, and hasn't tried to ask her out because he knows he'll never be good enough.
Played by: buddy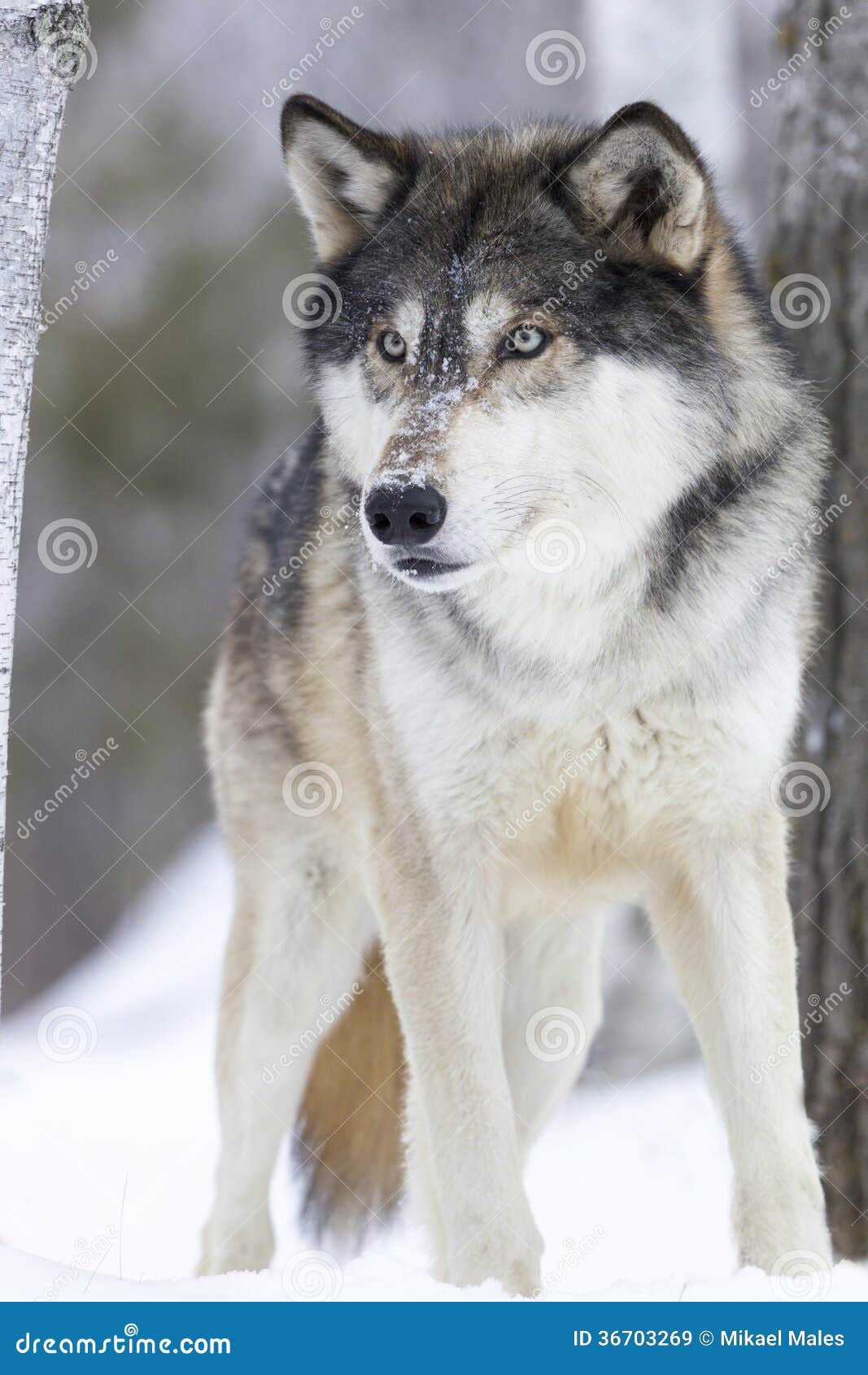 Name: Rachel Nickname: Rach Age: 17 and a 1/2 years Gender: Female Crush: Maybe Brian, I've never really talked to him... Bf: None Spouse: None Offspring: None Mate: None Eye color: Pale Greenish Blue Personality: Sweet, Fun, Kind, Lovable, Jokester, High spirited, Energetic, Can be sarcastic, Gentle, Always on the move, Acts like a child more than not, Doesn't get worked up over things easily, Protective, Stubborn, Sweet, Flirty Rank: Delta Female -Being trained by both Shelby and Sage Bio: She was turned when she was very young so doesn't really remember anything and was raised by Sage mostly, but she's pretty independent Other: She's very likable and usually around humans in the summer even though she's advised not to be Played by: piyisgood135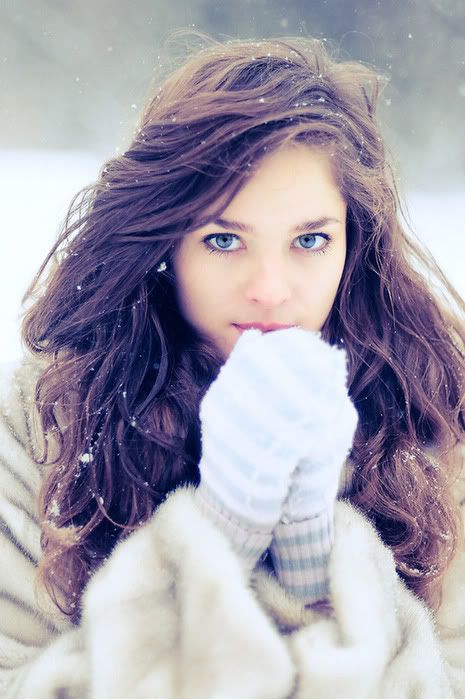 Name: Riley Nickname: Runt Age: 16 years Gender: Female Eye color: Pale watery/milky blue Crush: ...Own Bf: None Mate: Doubt's she'll have one since males don't go for low ranks Spouse: None Offspring: None Per: Shy, submissive, gentle, scared, skittish, sweet, kind, quiet Rank: Omega Bio: When she was younger she was abused then abandoned, later attacked by wolves and one winter ended up here, begging to be let in and she was, probably because they pitied her Other: Blind in her right eye Played by: piyisgood135