The Labyrinth
The prince of Doruve walked quickly down the stairs with a sword and small bag of food. Prince Deryn opened the old, rusted, broken door and walked inside the labyrinth...
Around two weeks later the King and Queen could not find their son still and the search was just starting to spread through out the other kingdoms when two guards spotted Deryn . They escorted him to his parents and when he saw them he exclaimed, "I was in a labyrinth that had symbols on its walls and I reached the center! The symbols were forming a story about a prince which was me and in the center I found my symbol on a table so I touched it and suddenly the ground started moving!" The queen paused and looked at him, her face pale.
"Deryn get out of here now, it's coming and you're in danger! GET OUT NOW!" She screamed.
His father turned to him and said quietly, but still his voice full of authority, "Come now, hurry and get your sword. You must leave immediately. I'll sent some men to look after you, but you must meet them at Quarts Cove. Your horse will be in the stables. May the mighty angels protect you my son."
Deryn looked very confused then did as his father told him. Soon Deryn found himself outside alone with not much, but two bag of food and money.
"Quarts Cove here I come..." He whispered, and so the journey begins.
Things to know:
There is a small town near Quarts Cove. Near the town is a huge forest which lays close to the forgotten battle and where Lory is trapped.
Many enemy warriors and creatures are being sent to capture the prince.
The prophecy will be fulfilled.
Deryn is someone very important who might decide the fate of his kingdom and future.
The forgotten battle is the reason of the labyrinth.
Ranks: Traveler, villager, outlaw, Nobel, runaway, royal, prisoner, innocent , servant, ect...
This is how the labyrinth looked 200 years before Deryn:
the labyrinth is now in a huge hidden place far under the palace which is strange. No one knows how it ended up there...
Forum
Name (Last name optional)
Nickname or Title if you have one
Gender
Age
Personality
Bio( minimum 2 sentences, maximum 8 sentences) optional
Crush
Rank
Family
Other
Symbol( example: head of a wolf or dragon, a snake's fangs. Each person in the kingdom has a different symbol)
Pic
Deryn Falcer
Prince of Doruve
Male
14
Adventurous, kind, loyal, talented, strategist, intelligent, and generous
Bio: The story so far...
Crush: no one
Rank: Royal
Family: King Will and Queen Veronica
Other: He was sent away from home
Symbol: The Wolf Head
Trent Clash
Nickname: Knight
Male
14
Trustworthy, show off, fun, kind, and smart
Bio: I was born to a family of nobles and have been best friends with Deryn since we got stuck in a well. My family lives not too far away from the castle, but now I've run off with Deryn. I found him leaving and now we're traveling away for some reason.
Crush: none
Rank: nobel
Family: My mom and da, Mary and Christen
Other: Is best friends with Deryn.
Symbol: A lion's head and claws
(Carmen)
Per: Kind, Strong, Skilled, Logical, Talented with a bow, Deadly
Bio: Abandoned at 9, she dedicated her life to keeping watch on the royal family, keeping them safe from dangers
Crush: Always has been Deryn Falcer
Other: Has a pet wolf that follows her around
Nickname: Lag, Letter Bee
Personality: Logical, Hopeful, Stubborn
Bio: Lag's mom died when he was very young so his father took care of him until he turned nine. Lag's father, Magnus Bane, was rumored to be very powerful, though the rumors ranged from him being an assassin to even him being a warlock. The name Magnus Bane is a well known one because everyone thinks he did something horrible, just like the rumors of what he is no one is quite sure what the horrible thing was, and Magnus left one day leaving Lag with Natsu and Kite. Lag's father left him when he was nine and promised Lag that he would return someday, when Lag's father left him he gave Lag four things: A bone handle dagger, a letter with instructions to open when the right moment came, a house, and a bracelet made of silver bells. Lag is awaiting for his father to return and now always wears a bone handle dagger at his waist with a silver bell bracelet on his wrist and always carries around the unopened letter his father gave him.
Family: His father Magnus Bane and his mother
Other: He always has a silver bell bracelet, a bone handle dagger, and unopened letter in his possession at all times. Some people call him Letter Bnee due to the fact that he delivers things for people, mainly messages or letters.
Symbol: A lone lantern on a snowy night
Personality: Logical, Humorous, patient, brave, and kind
Bio: Has lived in the kingdom since he was born and has served the king since he was 18. About 5 years ago the king appointed him the God father of prince Deryn.
Played by: strawberrywaffles
Personality: Shy, gentle, nervous, timid
Bio: Her family lived in the forest. She was abandon by them when she was 13. She's learned to surive on her own
Other: Has a Raven named Jewel
Personality: Secretive. Acts friendly, but often become hostile trouble maker
Bio: Ociorin has been a bad egg since he was born. He grew up stealing and sometimes carries out order to kill others
Personality: Tough, kind, intelligent, interesting, and thoughtful
Bio: Has been trapped in the Merdo forest since he was 1 year old and has been taught everything a noble would know. Lory plans to escape, but can't because he needs another person to help him get out since his kidnappers enchanted the forest to not allow him to get out without another person( Xareesna helped him escape)
Family: I can only remember having a sister.
Other: plans on getting revenge on his captors for taking him away from his family.
Symbol: A scroll with a pen and ink.
Played by: strawberrywaffles
Nickname : The Warrior Angel (Or called Zare or Resna for short)
Personality: Brave, Polite, Bio: Her bloodline is a famous for their protection of King's and Queens. They have been trained to fight since they were young and often can defend themselves by the time they are 7. Resna had been born into this royal bloodline of elite guardians. She also had trained herself in stealth and how to make weapons. Her weak spot is cooking.
Family: legendary Royal guardian
Other: Has a pet bear name Kumba
Personality: Possesive, intelligent, aggressive, takes his job very seriously, a bit moody at times.
Bio: He is a werewolf, although most of the time he's in wolf
form. He has been tasked by someone, he won't say who, to protect the Prince
.
Other: Now that it's his job to protect him, Damian would die for the Prince.
Personality: Ridiculous, talented, kind, artistic, and patient
Bio: Has been living near crystal cove learning out to be a cellist since she was 10.
Played by: strawberrywaffles
Bio: He is often found by himself. He grown distant from his family and rarely ever talks to them
Family: His parents and little brother
Nickname and Title: The Listener
Personality: Curious, artistic, adventurous, discreet, and reluctant.
Family: I don't know where they went.
Played by: strawberrywaffles
Name: Katana
Nickname: Kat
Age: Fourteen
Gender: Female
Per: Deadly, Killer, Beautiful
Bio: Grew up fending for herself and taught herself the way of a assassin and is now the best there is
Crush: None
Rank: Assassin
Symbol: Katana with Red ribbon
Played By: buddy214

Nickname : Mountain Child
Personality : Lively, Energetic, Pure At Heart, Always liked making new friends, Honest
Bio : His father left him with his aunt one day and never came back, Gon grew up in the mountains with the animals and plants. He has sampled every (Edible) plant that grows in the mountains and his senses have adapted to be amazing. He started his journey to make new friends and help other people, he is also looking to find his dad.
Family : His father, His aunt, His mother (Deceased
Other : He gets along very well with animals
Age: 13 Personality: Righteous, Innocent, Rarely Smiles anymore, Friendly, Cautious
Bio: He will tell if asked but prefers to skip the subject. What has been gathered by some though is that he used to live in a clan, the clan had a strange trait: Whenever they got emotional over something their eyes would turn a shade of scarlet, some say it is the most beautiful color in the world. One day when he was gone from his clan a band of bandits came and killed all the other clan members, all except for Hideki who hadn't been on clan territory at the time. When he came back and found his clan members massacred he made a promise to bring those responsible to justice, he now travels around in search of the bandits that killed his clan.
Family: All of his clan was killed, he is the last of his kind
Other: The bandits he is hunting are also hunting him, his eyes turn scarlet when emotional
Symbol: A black heart with chains crossing over it
Nickname or Title: Hisoka the Magician
Personality: Predatory- He's only interested in fighting those who are strong, if he doesn't like or need you for anything then he might just kill you for the sake of having fun. He likes illusions and well there is a reason they call him Hisoka the Magician. He'll toy with your mind and drag out a fight to mess with you, he will never go on the retreat and will often not even move from where he was originally standing.
Bio: Not much is known about him, though he is part of the bandit group that killed Hideki's clan.
Crush: Anyone stronger than himself
Family: None that nobody knows of
Other: He's extremely dangerous because of his morals and beliefs
Symbol: Ace of Hearts playing card
Nickname/ Title: The Beast
Nickname or Title: The Black Rose
Personality: Quiet, rude, ruthless, knowledgable, and graceful
Bio: She was put in an orphanage when she was 7 and didn't like the other girls. She killed her fellow orphans, all of them hated her anyways... Once everyone was dead she left to live on her own and found herself... better.
Other: She is a Dhampir, but for some reason really likes blood like her vampire side.
Nickname Or Title: The Web Weaver
Personality: Machi seems to be nearly emotionless, very rarely expressing any emotions besides annoyance or displeasure. She is actually a very loyal member of the Phantom Troupe, willing to do anything to ensure the safety of her leader. She has a strong dislike of another one of her Troupe members, Hisoka Namick, but is willing to admit when anyone impresses her, even if it's Hisoka.
Bio:Like most Phantom Troupe members, nearly nothing is known about her.
Other: She has special needles abd threads that allow her to heal any wound, a single thread from one of her special needles is strong enough to hold up an Ox. She is a member of the Phantom Troupe
Symbol: A black Widow on a spider's web
Nickname or Title: Angel of Death
Personality : Kiko is a very unique individual, both loving and dangerous at the same time. He will never betray his friends, but he doesn't have many. Most can't tell when he is being serious or not, and he can have a one track mind at times.
Bio: Kiko was born to the Soul family, a family of legendary elite assassins. Since birth, Kiko has been trained in the art of assassination, it's the family trade. He is the middle child, having two older brothers and two younger sisters, his parents say he has the potential to become the best assassin in their family history. His family dominates the dark world, and the name sends fear into those that know of the Soul family and what they are connected to. But lately Kiko has been feeling adventurous and set off on adventure, without his families consent though .
Rank: Runaway / Traveler /Outlaw
Family : Other assassins, probably hunting him down
Other: He's more interested in making friends and having adventures than anything else at this point
Symbol : The shadow of an angel in a thunder storm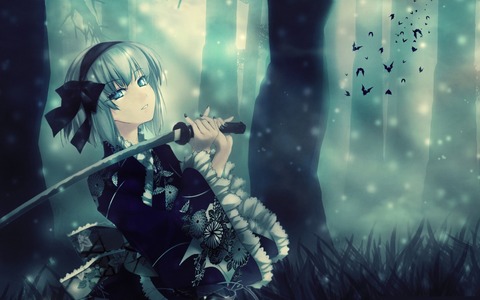 Nickname and Title: The Clockwork Flower
Personality: Adveturous, protective, intelligent, and daring.
Other: She is very good when it comes to fencing or fighting with a sword and gets hired to protect people.
Nickname or Title: Danchou
The Head Spider
Personality :Calm and Intelligent, Makle is definitely a leader at heart. He is not afraid of his own death, it seems he even anticipates it. The only people he seems to care about are the members of the Phantom Troupe, like all the other members, he is cold blooded and not above mass murder.
Bio: He is the leader of the Phantom Troupe, a famous band of thieves that only allow the best into their ranks. Where he came from is a mystery, along with how the Phantom Troupe came into existence. The Phantom Troupe killed nearly all of the Kurta Clan, regardless of age or gender, just for the clan members eyes which were worth a fortune on the black market if they were scarlet in color. When his band found out about the Kurta clan treasure cave, which can only be opened by a Kurta clan member when their eyes are crimson, they started hunting down someone they only knew as the Chain User who was supposed to be the last living descendent of the Kurta.
Other: He is the leader of the famous Phantom Troupe
Symbol : A spider with a cross on its back
Nickname or Title: The Reaper
Personality: Feitan is a very cold natured person, but he is incredibly loyal to his leader Makle and the rest of the phantom troupe. He won't talk much, partly because he doesn't have good grammar/ English and partly because he is slightly shy. He seems to get along with the other phantom troupe members well enough, eveb displaying a humorous and sympathetic sude at times towards them.
Bio: Like most of the other phantom troupe members, most of his history is a mystery. He is good friends with Makle though and they go back a long time. He is the second member of the Phantom Troupe and the de facto second in command.
Other: He is actually very skilled with the blade
Symbol: a sword surrounded by flower petals
Nickname or Title: The flower of death
Personality: Lotus is a very reserved boy, he isn't exactly quite or shy, he just doesn't share his feelings with other people. He will take most things seriously, and when given an order he will carry it out to the best of his ability.
Bio: He is the first born among his siblings, he was born intk the assassin family, the Soul family. Since birth he has been taught how to kill, track, and various other things that have to do with assassination. Recently he has been given orders to return his little brother, Kiko, to their home up in the mountains.
Family: Kiko Soul (Brother) Jako Soul (Brother) Feather Soul (Sister) Imogen Soul (Sister), His mother and father, all the other Soul family members.
Other: He absolutely hates the cold
Nickname or Title: Night Watcher
Personality: Jako is laid back, logical, relaxed boy. He will think something over for a while, but he can only process one thing at a time so he likes to take his time when making decisions. He has a sense of humor, and likes to solve riddles.
Bio: Second born child in his family, the rest is practically the same as Lotus's.
Family : Lotus, Kiko, Feather, Imogen, his mother and father, the rest of the soul's
Other: He deals with more of the covert operations rather than assassination itself
Symbol: The Sun and the Moon collided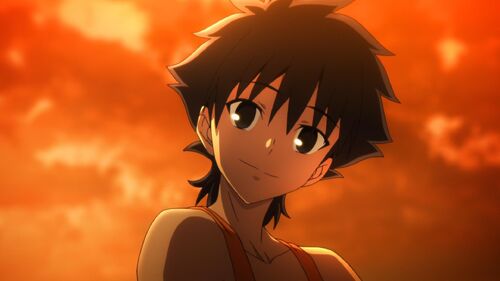 Name: Leon Mecha
Nickname and Title: The Keeper
Gender: Male
Age: 13
Personality: Kind, proud, caring, adventurous, brave, and awkward.
Bio:
Crush: I've never really thought about that...
Rank: Guardian
Family: Shalom
Other: none
Symbol: A cape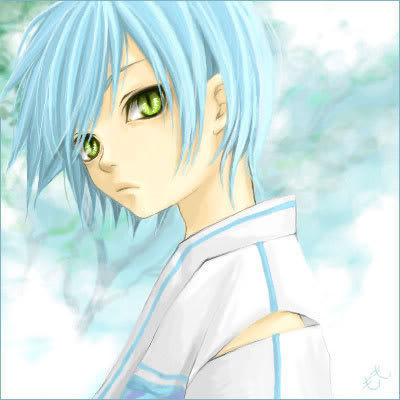 Name: Scipio
Nickname: Scip, skippy.
Gender: Male
Age: 11
Personality: Kind, cunning, sarcastic, friendly, and laid back
Bio: He had gone through a series of lessons and training when he was 3 to... to... ah never mind. Its too terrible. At the age of 4 he was put in a coma and 7 years later woke up in a dark building. He doesn't remember much from his past but knows he wants to get revenge on the man who put him in a coma.
Crush: Pfft, as if.
Rank: Unknown
Family: None, I dont have a mother or father. I am made from simple thoughts.
Other: He can shift into a cat and wolf, including his monster form...
Symbol: A cat trapped within a ball of light.
Nickname and Title: Trader of Souls
Age: 16 (she claims to be 21 so people will stop giving her so many little useless Jewelry. Her family won't stop)
Personality: Mischievous, caring, tricky, justifying, hard to get, kind, cruel, and childish
Bio: Ever since she was little, 5 demons have been fighting to completely take over her body. Each of the demons had a name. The small hard to get demon with red hair's name was Camilla. The small tricky demon with the blond hair and blue suit was called Amalie. The childish baby demon with orange hair and a bow was named Jama. The cruel young, but old demon Calcifer with red glowing eyes. Then finally the justifying demon Ocho.
Rank: Merchant, scam artist, and magician.
Family: Im not talking about them.
Other: She has a cat that has been her guardian ever since the demons came to her. Her cats name is Moota
Symbol: A stack of cards.