Hi!
I'm always open for a chat if you want to message me on my wall.
My name is Rachie66756 and I'm known as Rachel. I'm a 17 year old cellist with a passion for animals, math, drawing/photography, and coding. I'm a huge nerd and take pride in it (same goes for being a complete weirdo too hehe).
I have a younger sister and two attention-loving cats (both strays we took in).
Rocky
Sweetheart
My top five strengths based on the StrengthsFinder test:
Achiever
Strategic
Competition
Maximizer
Relator
I want to major in computer science with a specialization in Artifical Intelligence
.
Random Facts About Me:
-My favorite color is blue
-My hair color is brown and my eyes are blue
-I'm a fan of SVTFOE & MLB
-I'm currently taking German (Ich spreche Deutsch.)
-My favorite food is pizza
-I hate when words are spelled wrong or when people put "your" instead of "you're"
-I've played the Trans Siberian Orchestra "Requiem", "Winter Palace", "Appalachian Snowfall", and "Christmas Eve/ Sarajevo" on cello
-I volunteer with mentoring younger kids
-I know/am learning HTML5, CSS3, Javascript, C++, C#, and Java
-My favorite breed of cat is Russian Blue
-My favorite breed of dog is Bernese Mountain Dog
-My favorite animal is a tiger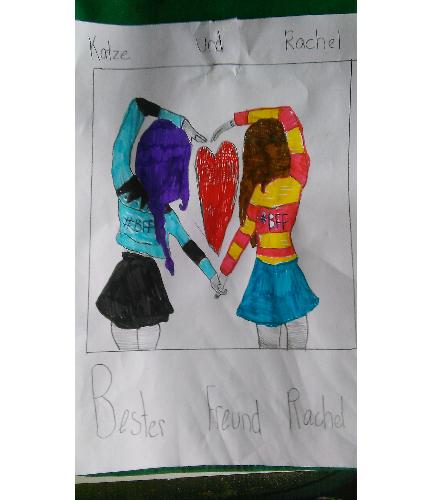 This amazing picture was drawn by Cat (puppylover1244). Thank you soo much Kitty!
On Dogzer:
(Honestly, I've started using this site less and less for dogs/breedings over the years, but I don't really feel like changing anything in case I change my mind.)
I normally breed Cavalier King Charles Spaniels and Borzois. My highest Cavalier King Charles Spaniel is Samuel, who has a capacity of 353.21, so I will normally breed with him. My next highest is a female named Anna Grace, given to me as a Christmas present by Amutiel, who has a capacity of 352.92. I am currently open to have a breeding partner. Please do not ask me to buy your dogs! I will decide whether or not I will have enough money to buy a dog, and then if I want, I'll go find one myself. Please do not beg me to buy your dog either. No means no.
Please do not ask me to sell one of my dogs unless they are already for sale. PLEASE DO NOT SEND ME WINKS! I do join most groups, including RPs too, but if I'm not the founder or director, or already very much involved in a group, then I probably won't be very active for some groups, though I'll try my best.
I am always looking for more breeding partners. I am currently looking for breeding partners for Cavalier King Charles Spaniels at the moment. You can ask to be my breeding partner, and I will decide if you are a good breeding partner to have. Please understand that I won't take all breeding partners, but feel free to ask.
I accept ALL friend requests. I love having friends. I won't bite. =)
My Breeding Partners:
Australian Shepherds: irenew
Cavalier King Charles Spaniels:
None, but looking
Whippets: dogbreeder
Your rainbow is shaded
white.
What is says about you: You are a contemplative person. You appreciate quiet moments. People depend on you to make them feel secure.
Now for some random quotes: