Welcome
Hi, I'm Keayona (my username) and I would like to welcome you to my breeder page!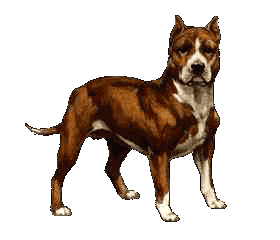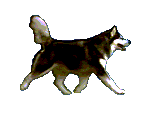 Table of Contents
Welcome
Rules for my Page
Introduction
Favorites
Likes and Dislikes
Groups
Awsome Breeders
Extras
Where Have I Been
Conclusion
Clan Life: A Story (based on Warriors)
RULES FOR MY PAGE
1) All Dogzer Rules Aplly
2) Please be kind, no rude comments
3) Don't post offers for buying or selling dogs on my wall, then I won't buy them (you can PM offers though)
4) If you want to chat you can post on my wall, on one of my dogs' walls, or chat with me by PM
5) ALWAYS HAVE FUN
INTRODUCTOIN
Hi I'm Keayona, I love dogs I've loved them all my life they are my favorite animal. I've always had dogs. Right now I own a Labrador Retriever -Kloie 3 years- and a Golden Retriever -Sage 2 years- and they are both pure breed. My favorite breed of dog is a Beagle. They have got to like be the best breed in the world!!! I love their big ears and their small size makes them good lap dogs. Beagles are made for tracking animals while you are hunting with them. That is why they love to explore so much. Beagles are hounds so they howl a lot.
BEAGLES
Favorite

Breeds

of Dog:

Beagle, Labrador Retriever, Golden Retriever, Newfoundland
Favorite Book Series:

Warriors
Favorite Author:

Erin Hunter
Favorite Book:

Warriors Super Edition: Bluestar's Quest
Favorite Movies:

Brother Bear, Alpha and Omega
Favorite T.V. Show:

Dog With a Blog
*Favorite Actor:

Dove Cameron
(Ask about more favorites and I might put them up here depending on how I feel about them)
Dogs, Good People, Sneakers, T-shirts, Cats, Hunting,

Animal Abuse, Bad People, Poachers, Poaching
Survivors *dog rp*: Keayona's, A terrible storm is coming and you will need a pack to watch your back. Are you ready to survive?
Animals Adoption and Foster: Rogger22's group, saving the abandon dogs is our job
Next Generation |Warriors RP|: -vagabond-'s group, if you love Warriors it's the group for you i'ts one of my favorite RP groups
Warriors: The Raging Storm [RP]: MoonSkys122's group "The aftermath of a storm is always followed by the sun, and a beautiful rainbow that brings calmness."
Wolf Pack *rp*: blackmoon25's group, We used to be friends...we got betrayed by them. Now we are enimies. We are out for each other's blood...
SunClan, FireClan, and MoonClan *Warriors RP*: Blazestar-FireClan's group, ~Be strong, protect your clan~
And many more awesome groups
Sage14- really fun to chat with when you get to know her and very nice
Rogger22- really fun to chat with when you get to know her and shes a really good friend
MoonSkys122- great to RP with and has good plot line and shes a super cool person
-vagabond-- fun to RP with and super kind
blackmoon25- great at RPing and completes role playing
wearedogslovers101- awsome RPer and is awsome about sticking with the story
(and many other awesome breeders)
I will not be selling any dogs until I have breed dogs and, willing to sell some. I will not be buying any dogs because I already have four and that's enough for now in my opinion.
I will not be accepting random friend requests anymore. Only if we talk regularly or are related or friends in school or something.
My sister is Sage14, vote for her and Candy (her dog.) And my cousin is Roger22, vote for her and Snow (her dog.)
By the way, Keayona is not my real name it's just my username and a name of one of my pets.
Currently, I have been playing on Animal Jam and that's why I have not been here a lot lately, I will still come here sometimes, but I am more active on Animal Jam. If you wish to find me on Animal Jam my username is Bobkitty14. Sorry for being gone for so long.
So I hope you enjoyed my breeder page. If you have time say hi to Trigger, he loves people. And don't forget to visit, Link, Dipper, and Sammy.
from Keayona
Lilacfur looked at the young tom before her, he was a mimic of his father and the largest kit she had ever seen. "Do you mind if I take a look at him?" Whiteleaf, the TigerClan medicine cat asked. "Of course you can check him out," the queen replied. The medicine cat studied his face for a moment and "Ahhh!" she screeched. "He, he, he's marked by MoonClan!" Whiteleaf finally got out. "Maybe hedgehogs do fly," Lilacfur murmured in awe. My kit is marked by MoonClan, she thought to herself. "I shall call him Markedkit," the queen announced. "Then, Markedkit he shall be,"Whiteleaf told the queen.
Whiteleaf padded into the leader's den and announced the names of the newborn kits as Stripemoon wrote their warrior names on the wall of his cave. "There is Flowerkit, Brindlekit, Fawnkit, Shadowkit, Cedarkit, and Markedkit who is marked by MoonClan on his face," the medicine cat told Stripemoon. "Marked by MoonClan, well I guess I must believe you, after all you are the medicine cat," Stripemoon meowed his fur ruffled. And he carved the kit's warrior name into the wall.
Markedkit, his world black, sniffed around at the new scents he could smell. He had only just learned how to walk.
(that's all I've got so far, more to come soon)